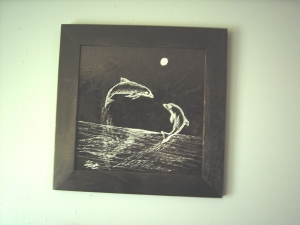 Here are two lovely dolphins swimming in the ocean with the moon light glittering over the water.
.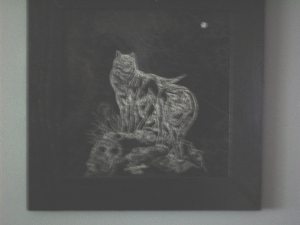 These are two wolves standing on rocks. I'm sorry the picture didn't come out as great as the others but hopefully you can still see the wolves and everything.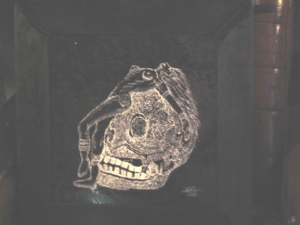 I call this, woman on skull. I don't just so wild life, I do a lot of different and weird things too, but a lot of people like this piece of art for some reason.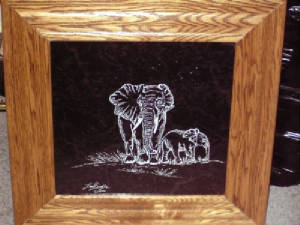 This is a picture of some eliphants and this picture offers you a different look since instead of black frames, their just plain wood onces.